Last night, serial liar Donald Trump went on Fox News and claimed that "somebody called to a moment of silence to this maniac that shot the five police."
This morning, Trump advisor Sam Clovis was asked about this claim. After dodging the question multiple times, he ultimately conceded that he couldn't defend his boss's latest lie.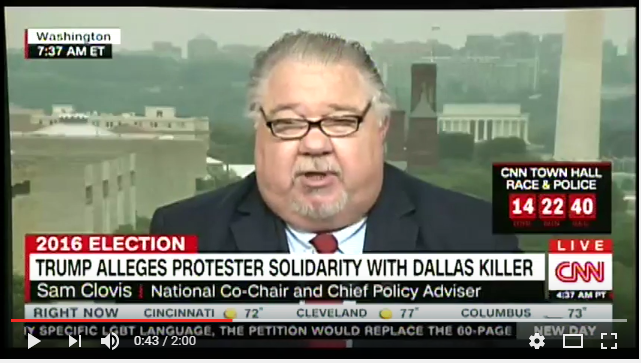 Just like his repugnant and Pants-on-Fire-false claim that Muslim-Americans in New Jersey were celebrating 9/11, Trump is once again trying to divide Americans for political gain.