Today, as President Obama celebrates his 55th birthday, let's take a look at his many achievements over the last seven and a half years.
In the six months before President Obama took office, the stock market lost half its value, and millions of Americans lost their jobs, homes and savings. Since then, we've seen 14.8 million jobs created over the last 76 months, the deficit cut by nearly three-quarters and more than 20 million Americans now have access to health care under the Affordable Care Act.
Now that's progress to be proud of! Each day, Democrats will continue to fight to expand opportunity for all Americans and build on the momentum of the Obama administration. On his final birthday as Commander-in-Chief, let's give the President the greatest gift of all by heading to the polls this November and help elect Democrats up and down the ballot.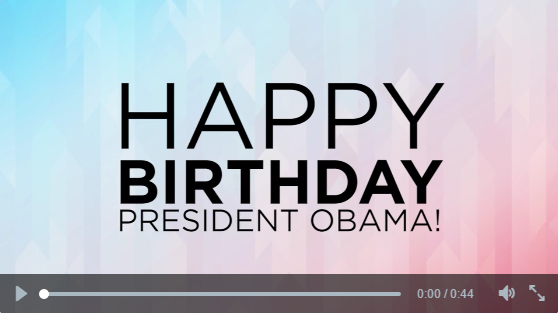 Tags: Affordable Care Act, Barack Obama, Economic Growth, Unemployment